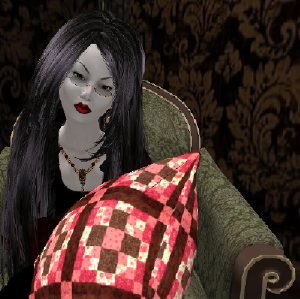 A new club in town wants to square things with you. Specifically, the New Toulouse Quilters Association wants your square.
"The idea is to create a quilt using squares donated by residents," said Ms. Arijah Ankh Khalid-Zyn of the New Toulouse Christmas quilt project. "Each square should represent something personal or inspiring to you. Ideally, these would be things representing your business, hobbies, interests, or life here in New Toulouse."
The deadline for contributions is November 30, after which the squares will be stitched together into Christmas gift quilts for the people of New Toulouse. Find details on how to participate in the mayor's multipurpose room at the land office.
---
Gigi Lapin is still looking for her pet crawfish, Jimbo.