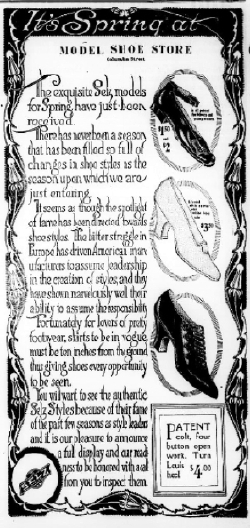 CHARGED WITH VIOLATING LOTTERY LAW
Charles Oubre, alias Charles Comeaux, gardener, 65 years old, was arrested Thursday evening at 6:30 o'clock at Royal and Nightingale streets and charged with violating the city and state laws relative to having lottery paraphernalia in his possession. A lot of tickets, lists, etc., together with United States currency, were found in his pockets. Affidavits were preferred and he was paroled to appear for trial.
FIRES SHOT INTO STORE
Some unknown party fired a shot, supposedly from a revolver, Thursday evening at 7:30 o'clock, from the direction of Wikifoo plaza, and the bullet struck the wall of the store of Daniel Pollard, 8 Nightingale street, then glanced and shattered the glass of a window valued at L$5. The police have obtained no clue.
GERMAN ARRESTED HERE
Alleging he saw him acting suspiciously at Royal and Nightingale streets Tuesday morning, Patrolman Hoffman arrested August Morhing, 22 years old, a native of Hamburg, Germany, and turned him over to the federal authorities at the immigration station. Morhing, it is said, formerly was employed on the Vaccaro Brothers' steamship Uria, which plies between New Toulouse and Central American ports.